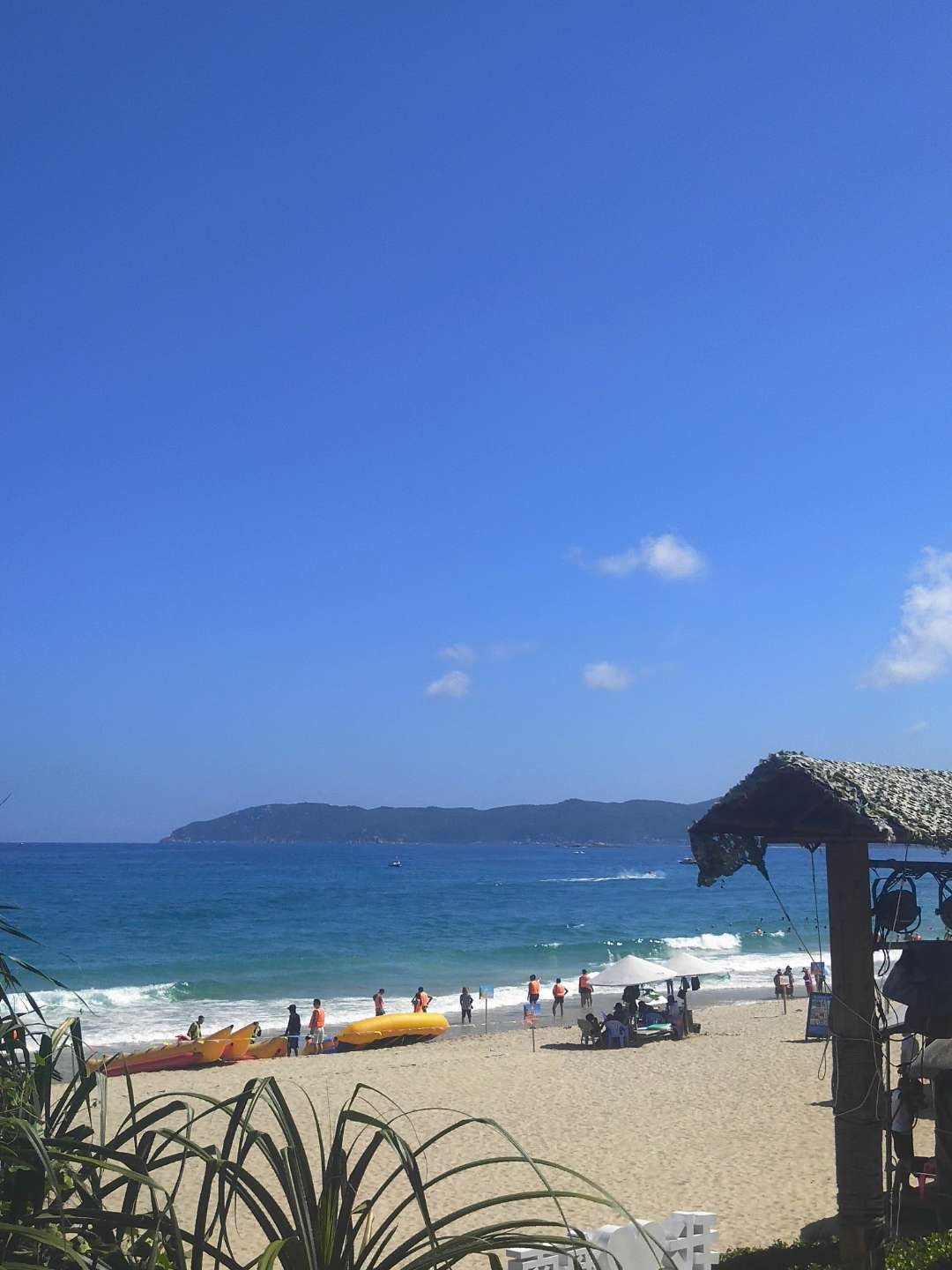 Sanya is bordered by mountains in the north and the sea in the south. The terrain gradually slopes from north to south, forming a narrow and long polygonal shape. The coastline is 258.65 kilometers long and there are 19 large and small harbors. The main ports are Sanya Port, Yulin Port, Nanshan Port, Tielu Port and Liudao Port. The main bays include Sanya Bay, Haitang Bay, Yalong Bay, Yazhou Bay, Dadong Bay, and Moon Bay. There are 40 large and small islands and 10 major islands.
Yalong Bay is the most worthwhile beach in Sanya. The sand is soft, the sea is blue, and there are layering feelings. There are also many activities to play in Yalong Bay. Adults can play motorboats, sailing, surfing, diving, swimming, sea parachutes, etc. Children can play beach toys, beach buggy, swimming, and they won't feel boring every day. Yalong Bay's water is very clear and is suitable for snorkeling. There are many five-star hotels there for you to stay in Yalong Bay.
Yalong Bay is very beautiful and the sky is very blue, and taking pictures is like shooting a big movie. It is a good choice for picking shells, swimming and walking there. This is a place suitable for comfortable living. Looking at the sea, watching the sky, you will feel life very pleasant. It is a place worth taking photos, as the blue sky, the white clouds and the wide sea are charming, and the off-season travel in Yalong Bay is more cost-effective. There is a market nearby, and there are many seafood restaurants inside.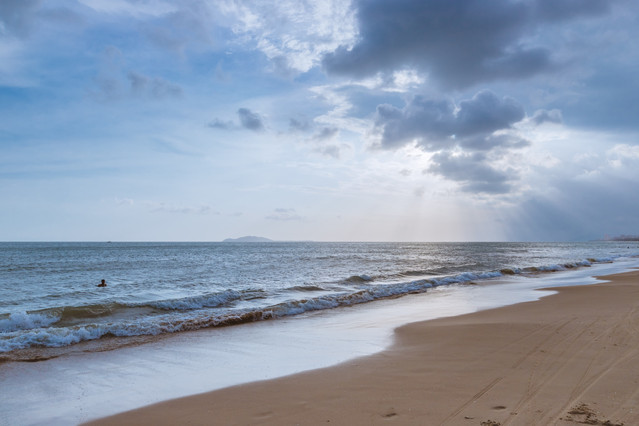 What you feel at the beach in Yalong Bay is its exquisiteness. And you can also feel its special momentum. Surrounded by green hills, Yalong Bay stretches out to the sea against the backdrop of the blue sky and the white clouds, welcoming the gentle waves and kisses of the waves there. It is a great place for enjoying vacation.