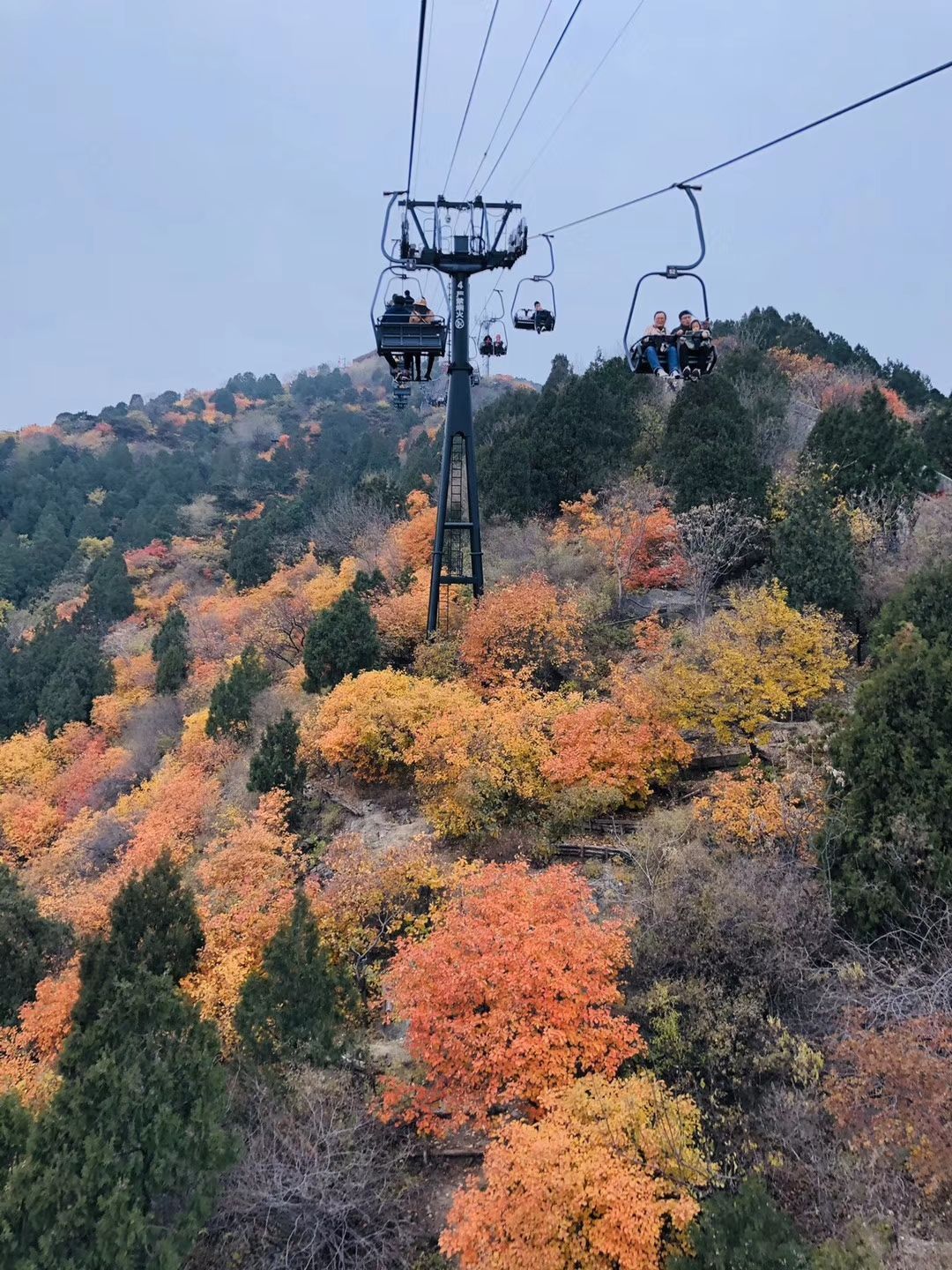 Fragrant Hills Park is located in the western suburbs of Beijing. It is a royal garden with mountain forest features. The park is lush and there are many monuments hidden in the forest. It is a viewing spot and natural oxygen bar in Beijing. The "Fragrant Hills Red Leaves" is the highlight of the scenic spot every autumn, and it is well known in China.
Fragrant Hills Park is a great place to feel the golden autumn of Beijing. Every year in the golden autumn season, after the baptism of severe frost, the cockles are all red, and they dye the whole Fragrant Hills to red. Among them, Senyuhu, Yuhuaxiu and Langfeng Pavilion are all great places to view the red leaves. And after the snow in late autumn, the rolling hills are wrapped in silver, and a piece of white is dotted with patches of red haze.
Fragrant Hills Park was founded nearly 900 years ago. As early as the Yuan, Ming, and Qing dynasties, the royal family built the palace in Fragrant Hills. Every summer and autumn, the emperor had to hunt and cool down here. There are many cultural relics and monuments in the park, and pavilions are scattered among the mountains and forests. The temples with the architectural styles of the Ming and Qing Dynasties are not to be missed. In addition, the Shuangqing Villa on the southeast slope of Fragrant Hills Temple is also a must-see.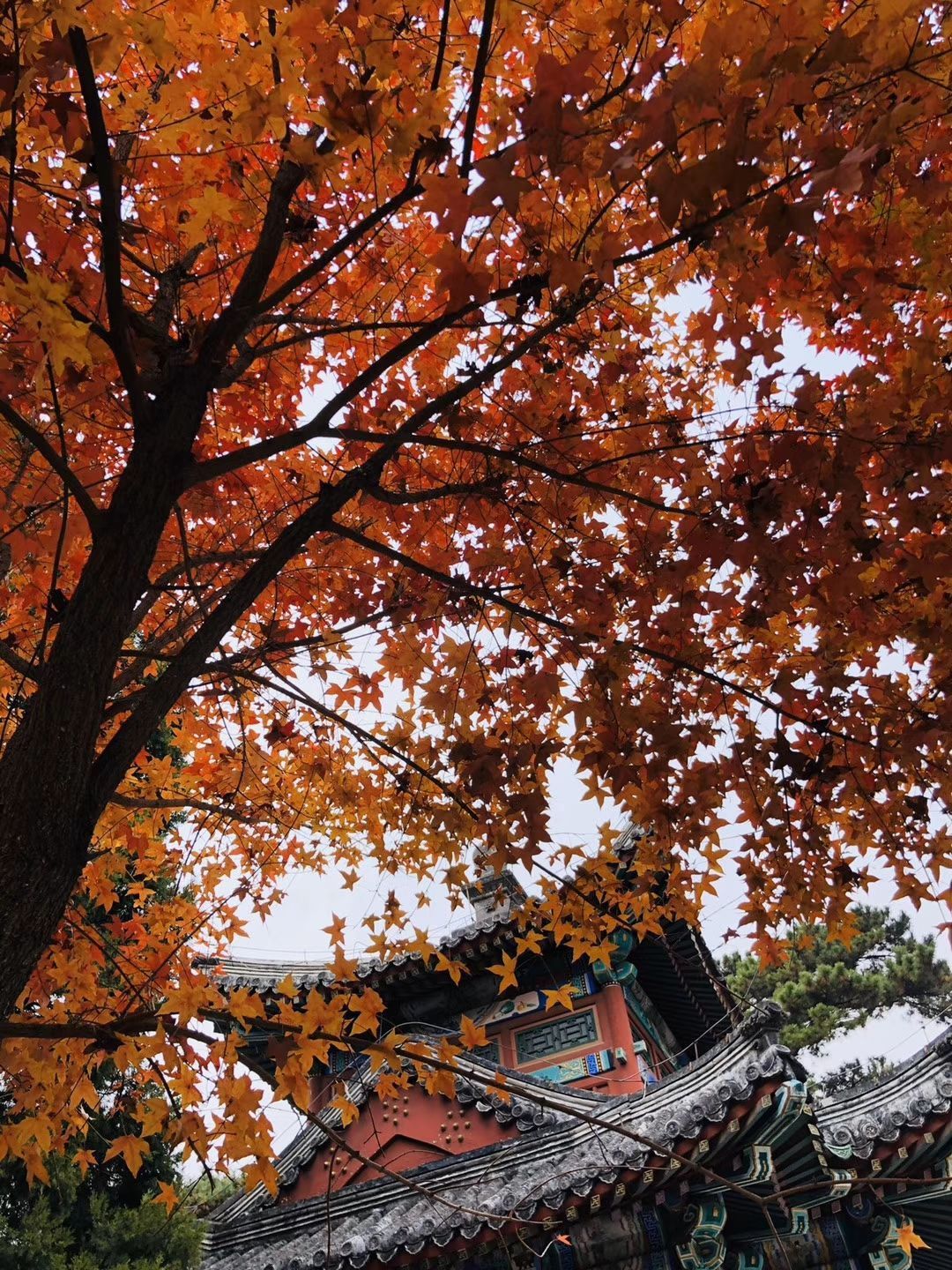 Fragrant Hills Park is a park with the classical charm. There are mountains, water and classical garden buildings. Visit Fragrant Hills Park and feel the beauty of nature! Red leaves in the mountains are also a big feature in autumn! Autumn is a good season to go to Fragrant Hills Park to enjoy the mountains and wild red maples! There are a lot of photographers here, Fragrant Hills park under the blue sky and white clouds is very beautiful!
Special Tip: The best time to visit Fragrant Hills to see the red leaves is from mid-October to early November, which lasts about a month. During this period of time, the annual Fragrant Hills Red Leaf Festival is also launched here.