Shichahai refers to the three lakes of Qianhai, Houhai and Xihai and their neighboring areas. It has a large and beautiful lake. It is also a famous historic district in Beijing. Many celebrities' former residences, royal palaces and other monuments are scattered among them. There are all kinds of delicious food close to people's life. Houhai Bar Street is an old-style resort for the nightlife of Beijing.
When you first arrive in Shichahai, you will be sure to be attracted by the beautiful scenery of the huge lake. In summer, the lake is very cool and the lotus flowers are in full bloom. You can enjoy the lake view by boat. Pedal boats and hand boating can be selected at will. Depending on the type of boat, the fee varies from 40-60 yuan per hour; the sightseeing rocking boat will take you around the lake for about 1 hour, and the boatman will also explain Shichahai attractions.
In winter, the lake is frozen, and the cruise ship will not in operation, but you can come to enjoy the winter scenery. When the ice layer reaches a certain thickness, the Shichahai skating rink will be opened on the lake. The admission price is 20 yuan/person. In addition, it also provides rentals for skates and ice bicycles. It is not expensive, but a deposit of 100-200 yuan is required.
The ancient buildings around Shichahai make the scenic area still retain the characteristics of old Beijing. Whenever night falls, the time for excitement comes. Songs come from many bars around Shichahai, some of Shichahai's bar singers really sing well. Go to the bar to sit and watch the singers perform, as if you can hear their passion for music from the singing.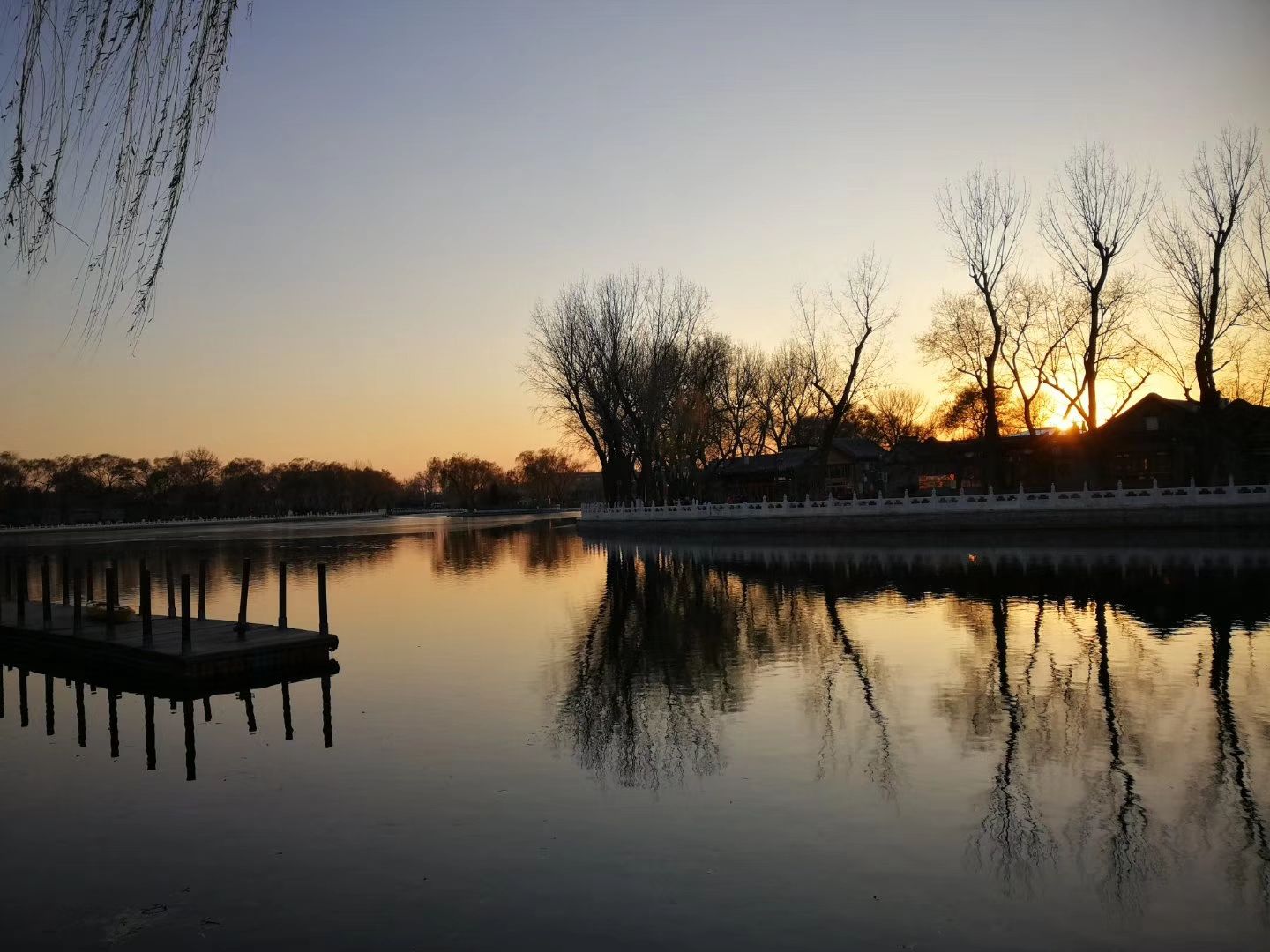 Shichahai lies on Nanluoguxiang in the east and Beihai Park in the south. It is not far from Jingshan Park, Forbidden City and Tiananmen Square. Usually, you can visit the Forbidden City or Tiananmen in the daytime, and sit at the Shichahai bar in the evening; if you don't go to the Forbidden City and Tiananmen Square, and you just like the lake view, you can play at Shichahai or Beihai Park; if you only like to go shopping or looking for delicious snacks, you can go to the Nanluogu next to Shichahai.