Introduction
Chengdu provides a lot of convenient shopping places to tourists who are from different provinces or countries, offering a wide range of Chinese and Tibet-style "souvenir items" appeared from traditional Chengdu (Shu) brocades and embroidery to great splendid art objects (mostly replicas, some antique), and more traditional Chinese ornaments and souvenirs.
Brocades – usually silk brocades – are one of the most popular "souvenir items" among tourists, as they are not only typically Chinese, but also have high their own value. The Shu brocade style was regarded as the age-old brocade style developed over the aeons in the Chengdu area. The Shu brocade style is one of the four famous and legend brocade styles in China, the other three being Hunan, Cantonese and Su brocade styles.
Popular art objects include: silk prints with literary, landscape and calligraphic motifs; bamboo and ivory carvings; porcelain; and jade. Popular ornaments include Tibetan-style jewelry items such as highly colorful beaded bracelets and necklaces (sometimes also worn as a head adornment), tassels and more traditional jewelry such as earrings, pendants and bracelets made of precious metals such as gold, silver and copper. Souvenir items range from postcards and key-ring trinkets to the aforementioned art objects such as wood and ivory carvings, etc.
Shu Brocades and Embroidery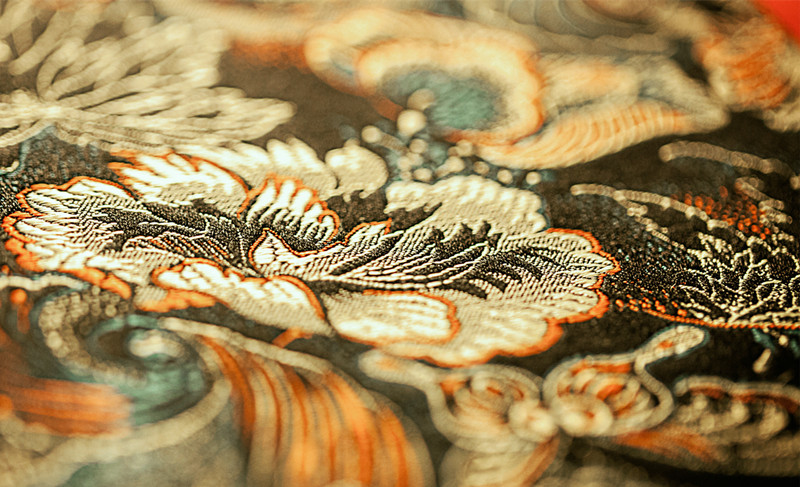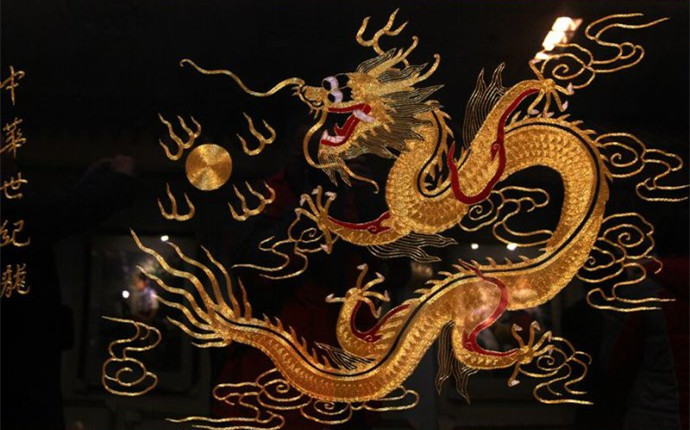 Shu brocade has a long history dating back to the Tang (CE 618-907) Dynasty; In that era, the Shu brocade, as a Silk Road trade commodity, was sold by haberdashery merchants in shops in Japan to the north and in shops as far away as and Baghdad, Damascus and Constantinople to the west. Shu brocades were – and are still – richly colorful and complex in pattern. Shu embroidery – then as now – is used to embellish such familiar items as quilt covers, pillow cases, articles of clothing, women's shoes, and a host of other articles of both practical and non-practical, or artistic, use, such as tapestries.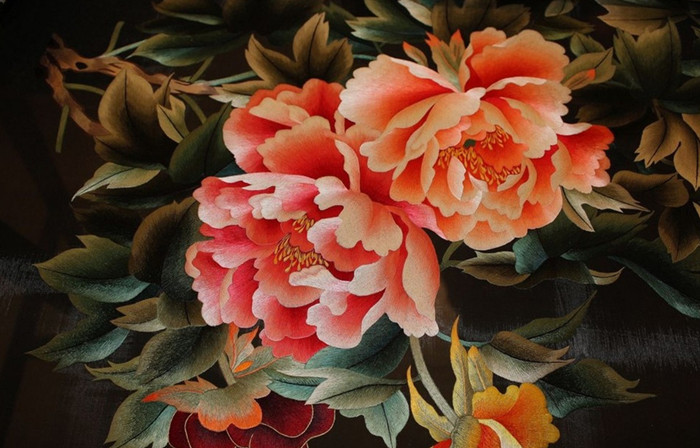 Shu brocades and embroidery can be found in the shops of Chengdu that specialize in such items – For example, in the Hongqi Shopping Store chain, one of which stores is located on Shudu Street, the other on Zongfu Street – with prices as low as 300 Yuan (roughly $44 USD). Shu brocades and embroidery can also be found at the Shu Brocade Academy in Chengdu, located at 1 Caotang East Road, which also serves as a historical exhibition dedicated to the history and art of brocade weaving in Chengdu.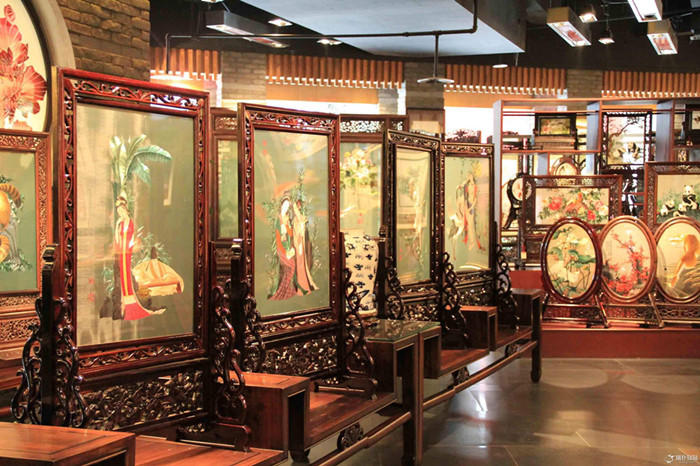 Regarding of how the academy came into, it is an interesting story in itself. In the early 1990s, the last remaining silk brocade factory in Chengdu closed its doors, due to falling demand (the once-stable Japanese market even dried up). A few years later, a local entrepreneur, bemoaning the loss of this last vestige of an ancient Chinese cultural institution, purchased the defunct factory, hired a limited staff, and tied the factory to an academy, or museum, dedicated to preserving the history and art of brocade weaving in Chengdu.
Thus the Shu Brocade Academy in Chengdu is part museum, part commercial enterprise. Thanks to the exposure to foreign markets that tourism has indirectly provided and orders from abroad, the production of brocades has picked up due to increased demand (yet another good reason for you to pay a visit to the Shu Brocade Academy when in Chengdu, then tell your local haberdasher about it when you get back home).
The Shu Brocade Academy in Chengdu preserves ancient brocade-weaving patterns, techniques and designs new ones. They have some wonderful old looms on display, and the attached brocade and embroidery factory has a boutique that offers everything from tiny souvenirs to large, beautiful brocades as well as some magnificent, hand-woven brocade articles that simply can't be woven by machine.
Art Objects – Replicas & Antiques
Chengdu offers a large range of art objects, including silk prints (various motifs from human figures to landscapes to pure calligraphy), replicas of ancient Imperial era rubbings (of coins, seals, etc.), carvings (wood, bamboo and ivory) and replicas of Imperial era porcelain as well as jade and agate figurines, mask, etc. In some shops one might be lucky enough to run across a genuine antique exemplar of these items.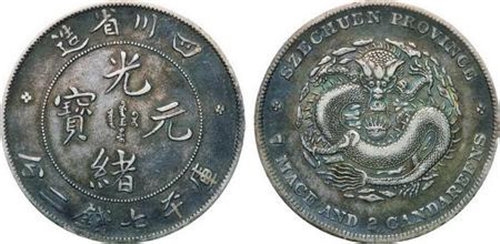 Chinese and Tibetan-Style Ornaments, Souvenirs & Other Handicrafts
There are many Tibetan-style ornaments & souvenir gift shops concentrated near Wuhou Temple. These offer unique beaded jewelry items such as highly colorful bracelets and necklaces – including a special variant that is wound around one's head as a distinctive and colorful adornment – tassels, and more traditional jewelry items such as earrings, pendants and bracelets made of gold, silver and copper. There are souvenir & handicraft gift shops concentrated near Lotus Pond that sell more traditional Chinese gift items ranging from trinkets to carvings to brocades.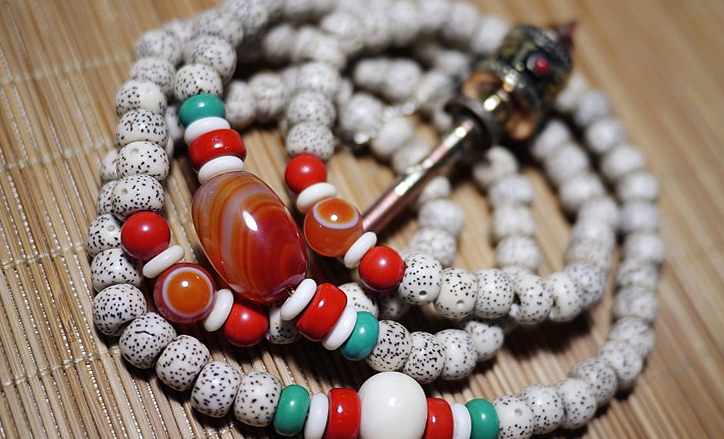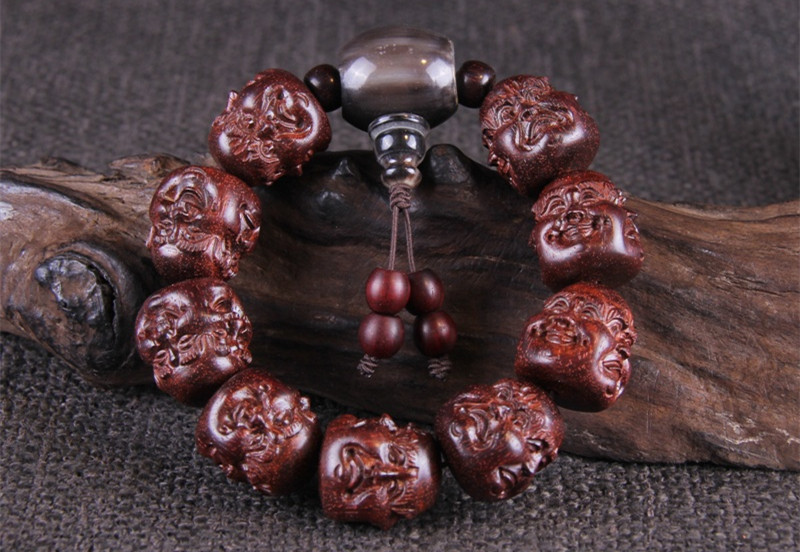 If you need to pick up gift items for several friends back home but do not wish to fill up your luggage with heavy and/or bulky items, then either of these shopping areas, as well as the Shu Brocade Academy (the latter have many small brocade articles that weigh hardly anything and fold away to nothing) and the Hongqi Shopping Stores mentioned above, are ideal places to look.