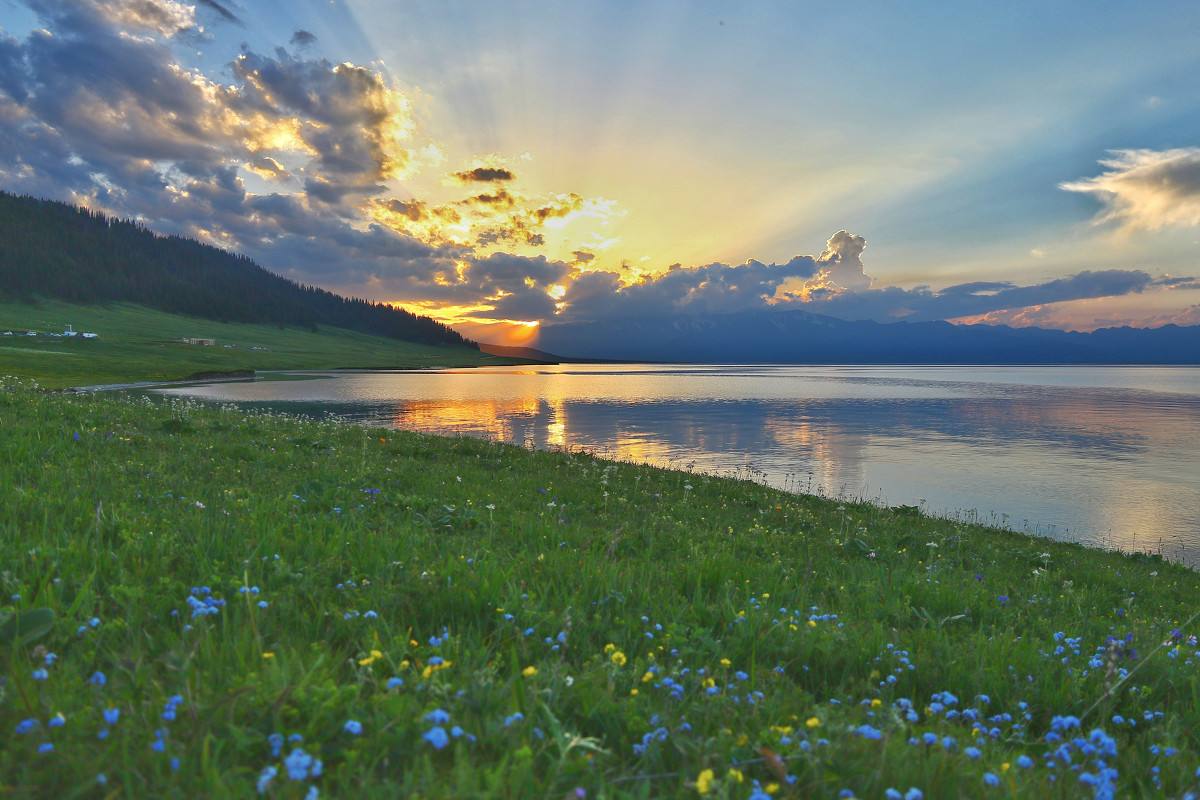 Sayram Lake, known as the "clean sea", is located in the northern Tianshan Mountains in Bole City, Boltala Mongolia Autonomous Prefecture, Xinjiang, close to Huocheng County, Ili Kazakh Autonomous Prefecture. The lake surface is 2071 meters above sea level, 30 kilometers from east to west and 25 kilometers from north to south. With an area of 453 square kilometers, the water storage capacity is 21 billion cubic meters, the lake water is clear and transparent, and the transparency is 12 meters.
The lakeside of Sayram Lake is a vast grassland. The lake is clear and blue, and the scenery is beautiful. It is one of the famous scenic spots in Xinjiang. Every year in June and July, the flower viewing season arrives. At that time, wild flowers blooming on the lakeside grassland are a must-see.
The area of Sayram Lake is very large, and the highway around the lake is about 60 kilometers. The scenery around the lake is very charming. Most of visitors here come from Urumqi, arrive at the lake in the afternoon, stay at the lake after watching the sunset, and enjoy the sunrise and the daytime view of the lake next day, then go to Huocheng, Yili and other places to play.
In the process of circumnavigating the lake, there will be some cultural relics, such as Genghis Khan Point General, Film and Television City, etc. These cultural buildings stand quietly beside the lake on the plateau, with a sense of sadness and vicissitudes. In addition, there are also herdsmen who provide horse riding services, and you can ride horses to the hills to overlook the lake.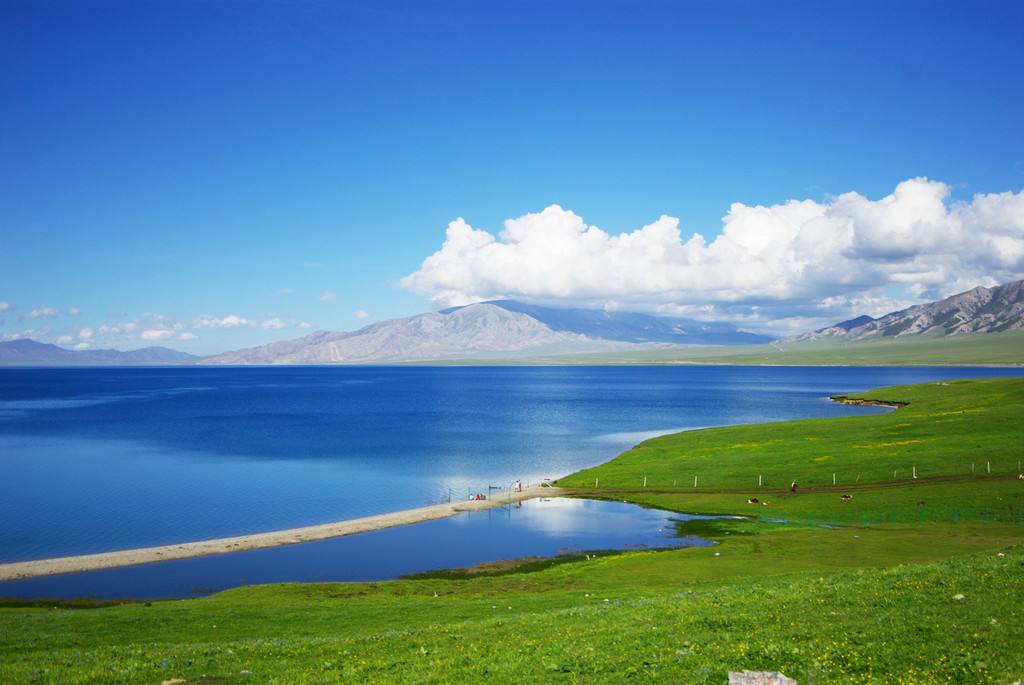 The sunrise of Sayram Lak, the sky after the rain, and the rainbow are very beautiful, which look like the fairyland, the beauty is spectacular, the fun is interesting, the cost performance is super high. It is really a great choice for travelling.
Tips for playing Sayram Lake:
When riding a horse in the local area, it is best to prescribe the full price in advance, otherwise sometimes the time will be significantly longer than the time introduced by the horseman, and an extra fee will be charged.
The temperature in Sayram Lake area is low, even in summer, it will be relatively cold at night, it is recommended to bring more clothes to keep warm.