If you are at tight budget when you travel in Beijing, you can visit some scenic spots that are not required tickets in the follows:
Olympic Park: The most representative Bird's Nest, Water Cube, (of course, you need to buy tickets separately if you want to enter into), the Olympic Forest Park and Sunken Garden where there are 7 courtyards with Chinese elements as highlights, fully demonstrate Chinese history and modern cultural heritage. The northeast side is the Science and Technology Museum which needs additional tickets are suitable for parents and family!
Tickets: Free
Opening hours: open all day
Military Museum: The Chinese People's Revolutionary Military Museum is a comprehensive military history museum, displaying various weapons, large-scale weapons and equipment, works of art, gifts for foreign military exchanges, etc., which is suitable for taking children and old people to visit there to review history.
Tickets: Free
Opening hours: 8:30-17:30 (8:30-17:00 in winter) and closed on every Monday.
Capital Museum: The capital museum integrates collection, exhibition, research, archaeology, public education and cultural exchange together, and shows ancient Buddha statue exhibition, ancient jade exhibition, ancient porcelain exhibition, Yandi bronze exhibition etc. it is suitable for people who are interested in ancient instruments.
Tickets: Free
Opening hours: 9:00-17:00 (cannot enter after 16:00) and closed on every Monday.
How to get there: take the Subway Line 1 to Muxi Station and walk 500 meters to the east.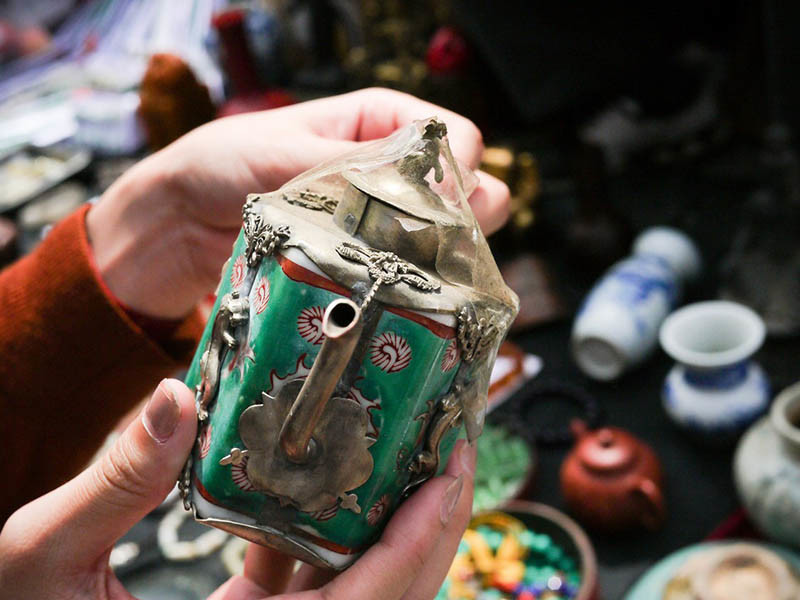 Panjiayuan flea market: if you like all kinds of old things, old stuffs, you can go here to visit, Saturday and Sunday is the big market, and you can see all kinds of cultural relics and paintings, four treasures of the study, pearl agate, shadow mask, foot massage clothing, porcelain wood, furniture crafts, collectibles, etc., but there are filled with all kinds of fake items, please pay attention to distinguish, the price of the stuffs depends on your preferences!
Tickets: Free
Opening hours: 8:00-17:30 from Monday to Friday and 04:30-17:30 from Saturday and Sunday.
Bus route to arrive there: take the subway Line 10 to the Panjiayuan Station.