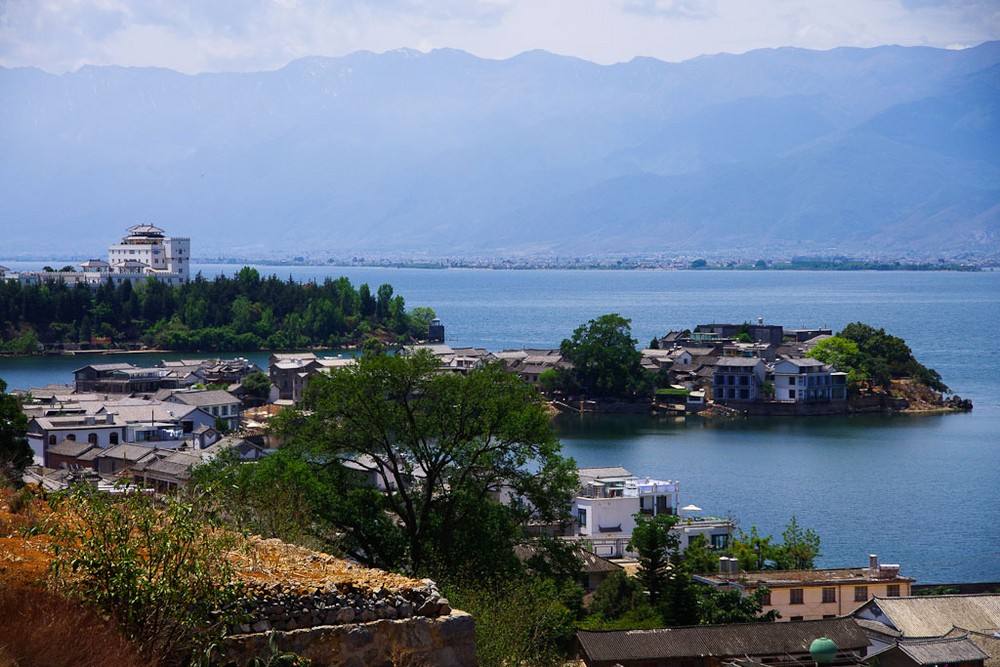 "The scenery of Dali is in Cangshan and Erhai Lake, and the scenery of Cangshan and Erhai Lake is in Shuanglang." Shuanglang is famous for its invincible lake view. Sunlight is refracted through the clouds on the lake, forming the "Erhai God Light", which is accompanied by the beautiful Cangshan Mountain as the background. It is the best lens that photographers want to capture.
The main attractions of Shuanglang Town in Dali are two islands: Yuji Island and Nanzhao Fengqing Island. On the island, it is very pleasant to see the lake and the fishermen rowing and fishing. There are many buildings with different styles in the town of Shuanglang, which is a great attraction. If you don't stay, you can also appreciate them outside.
The Shuanglang town is located on the northeast coast of Erhai Lake, close to the rippling Erhai Lake, from where you can overlook Cangshan Mountain and it is gathering the essence of Cangshan and Erhai Lake scenery in one place. The main scenic spots in the town, Yuji Island and Nanzhao Fengqing Island, are good places to watch the sunset. It is very pleasant to raft on the lake in the evening. To play Shuanglang, it is recommended to stay overnight. In the evening, go boating on the lake and see the light and shadow, which will be very enjoyable.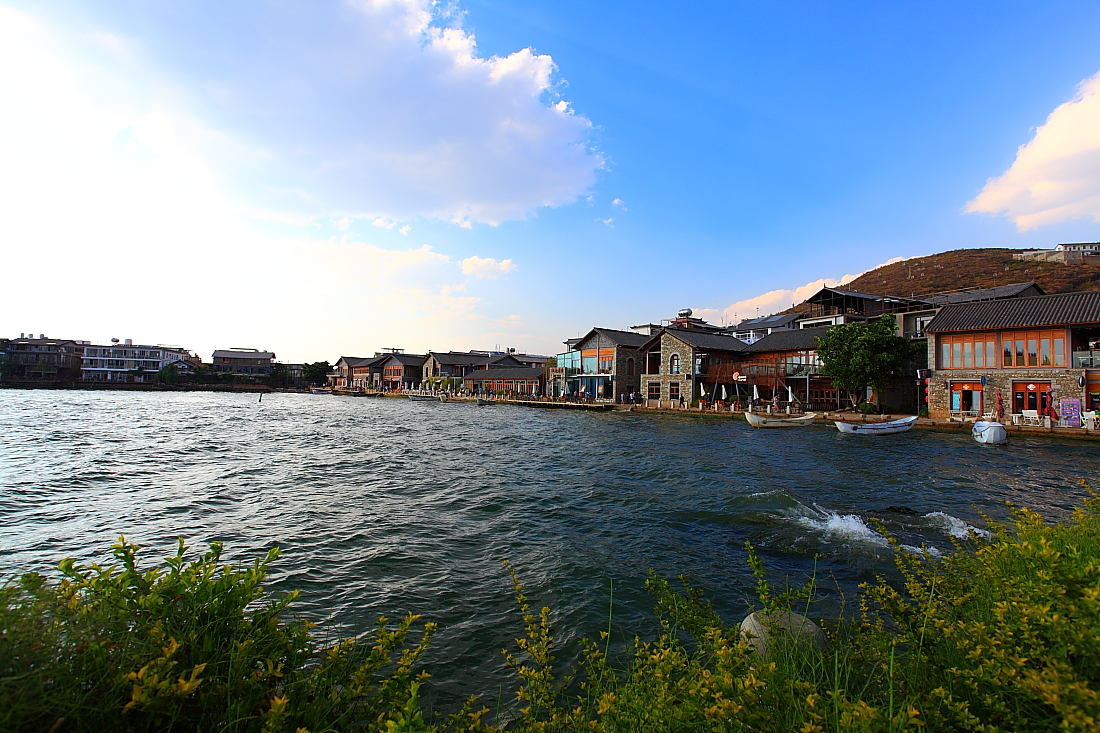 The Shuanglang town, a term full of fantasy for countless people, is a fishing village where many people choose to avoid the world, a place that many people call the Peach Garden lie paradise. In this place where it is called the first town of the Cangshan and Erhai Lake Scenery, you can see some laws of Chinese-style development of tourist towns. It is simple and complex, elegant and secular, quiet and restless. This is like a desire field, everyone is very proud, and everyone is very frustrated. The best experience in Shuanglang is to look at those inns near the sea. It is definitely the most beautiful scenery. Its biggest feature is quietness. The blue sky and white clouds of Shuanglang are very pure and beautiful, with nice scenery, pleasant climate, fresh air and suitable temperature. It is a good place for leisure and vacation.